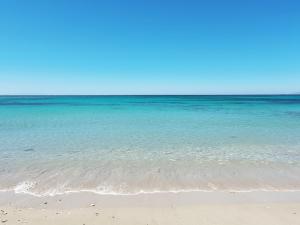 About Us
OUR VISION
The Turquoise Coast Environment Fund (TCEF) aims to protect, restore, and regenerate the natural beauty, biodiversity and ecosystems of the exceptional marine and coastal resources of Turkey by:
Raising funds from people and businesses with strong connections to their homeland, to support the best local initiatives working to sustain the diverse natural assets of Turkey.
Supporting projects that bring both economic and social benefits to local communities, and which can be scaled up and replicated across the region.
Building a strong network of people across Turkey, united in boosting the work of local environmental champions.
TCEF was established in 2022 to aid local communities of Turkey become actively involved in, and part of, the change towards sustainable food systems, biodiversity and ecosystem conservation, and building local organizations for the sustainable future of the coastlines. We believe that environmental sustainability need not come at the cost of economic development – rather, that the opposite is true.
Get involved
Our People
Our local team consists of one Executive Director in charge of day-to-day management and coordination of work on the ground, assisted by a Local Advisory Board and the Steering Committee.
A Steering Committee (SC), comprising of founding and actively involved donors, directs the strategy. They analyse and approve grants and use their personal networks to broaden the base of supporters. The SC members have a wide range of backgrounds and interests, but all share a passion for protecting Turkey's exceptional coastal and marine resources.
LOCAL TEAM
Aysegul Cil

Executive Director

Born and raised in Turkey, Aysegul studied Landscape Architecture in Ankara and a master's degree on Urban Environmental Management in Rotterdam  (Netherlands). Her passion for coastal zones led her to pursue a PhD in Social and Cultural Anthropology from the Vrije Universiteit (VU) Amsterdam. Aysegul has more than 20 years of international experience, including work as a Programme Manager for Nature and Society in ECNC- European Centre for Nature Conservation (Tilburg, Netherlands), where she established 'Local Biodiversity Action Plans' for South Eastern Europe, which consisted in bridging the gap between biodiversity and its benefits, and the local communities.

Aysegul loves nature and cares deeply about local communities and their connections with the natural environment around them. She firmly believes in the power of people through working together for a common goal. Her vision with Turquoise Coast Environment Fund is to make a greater impact to protect, restore and sustain precious marine and coastal biodiversity and ecosystems in the Southern and Western coasts of Turkey.
How we work
Channeling funds from businesses and philanthropists to grassroots nature regeneration projects.
Helping donors achieve net zero emissions by coupling their carbon reductions with our nature regeneration projects.
Tapping into our network of experts to ensure we support the projects offering the largest returns for nature.
Seeking to build local coalitions that catalyse systemic change.
Filling a gap by being agile, unbureaucratic, and 'getting stuff done'.
Providing projects with vital funds to scale their impact.
Attracting new sources of environmental funding by showcasing what can be achieved by nature regeneration.
Pooling funds and creating leverage for each donor to share in the successes generated by total TCEF funds raised.
We strongly believe that supporting local environmental groups can make a positive impact and bring about long-lasting change.