Our Global Family: The Conservation Collective Network
The Conservation Collective (CC) is a network of local foundations who fund grass-roots conservation initiatives to protect the environment, restore nature and safeguard against climate change.
There are 17 organizations worldwide working tirelessly to build the capacity of local environmental organizations that conserve and regenerate our planet for future generations. By joining this global family, the Turquoise Coast Environment Foundation Turkey (TCEF) is part of this wide network of experts, granting the TCEF with invaluable support during its establishment in Turkey and continuous development.
The Conservation Collective acknowledges best practices and makes use of ecosystem-based approaches to be shared worldwide while fostering a global team to ensure maximum collaboration. Each fund is apolitical, independent, not for profit and privately funded. All local foundations of the Conservation Collective work by involving, empowering and strengthening local communities in order to build capacity and create the maximum potential positive impact. This model has proved to be a successful way of increasing environmental philanthropic funding by engaging new types of donors and directly turbocharging the work of local environmental champions by being agile, unbureaucratic, and with the ability to 'get stuff done'.
See our two-year review 2020-2022 showcasing CC's amazing adventure and success stories with lots of inspiration for the TCEF's initial action.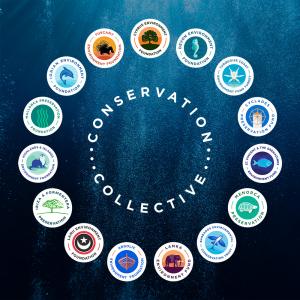 "Everywhere you look there are brilliant, passionate people working to create positive environmental change. Often, they work to advance their projects and campaigns with little or no budget. The aim of the local environmental re-granting funds of the Conservation Collective is to make it easy for individuals and local businesses to provide financial support to the most effective organisations working for the protection and restoration of the natural environment of the place that they love. Small amounts of funding, strategically directed, can supercharge this work – as we are seeing across the places in which we have created these funds."
Ben Goldsmith – Founder, Conservation Collective