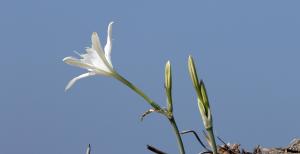 Grants
Biodiversity conservation and ecosystem services
Invasive Alien Species in Datca-Bozburun
220,000 TRY awarded
STATUS: ON-GOING 
PROJECT DURATION: September 2023-April 2024
Challenge
Gathering scientific data regarding Invasive Alien Species (IAS) present in the coastal and marine areas of the Datça-Bozburun Special Environmental Protection Area (SEPA) is essential for decision making regarding conservation measures in this important area. There is lack of scientific data and a growing need to use of citizen science methodology in Turkey.
Solution
This project will collect and update current data. The data infrastructure will be established by gathering the locations of IAS from the residents and users of the area and transferring them to a Geographic Information System (GIS). The project aims to reduce the negative impacts of IAS on the biodiversity, health, and economy of affected areas through accurate information and active public participation.
Activities
The establishment of a data platform infrastructure
A Citizen Science target audience and communication for an IAS information brochure
An IAS Geographic Information System (GIS) database development in Datca-Bozburun Specially Protected Areas.
Outputs
This project will Implement Citizen Science, collecting and compiling structured data in protected sites. Additionally, thematic maps will be used for visualizing the importance of the area.
Our grantee: Natural Balance Association established in 2004 with the aim of sharing the expertise and knowledge of experts who have served for many years in the Special Environmental Protection Agency (ÖÇKK), a public institution.