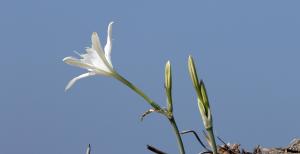 Grants
Biodiversity conservation and ecosystem services
Life in the Reeds: Poyraz Bird and Snake Fish
220,000 TRY awarded
STATUS: ON-GOING 
PROJECT DURATION: September 2023-August 2024
Challenge
Akçay Reedbed and Wetland, situated along the coast of Edremit Bay in the North Aegean Basin, is a significant natural area. Despite the area's abundant biodiversity, no efforts have been made to protect it. Currently, there is a significant risk to this region as it is being used for excavation purposes and there are plans for construction. Losing Akçay Wetland would not only impact the Gulf of Edremit but also disrupt the entire North Aegean coastal wetlands system, stretching from Saros to Gediz.
Solution
The project focuses on protecting and conserving this important wetland. A national campaign will be held to expand the registered area and develop an ecosystem-based management plan for the Akçay Reedbed and Wetland. To ensure its long-term preservation as a vital natural asset, project stakeholders will be gathering updated scientific data on the wetland's biodiversity and prepare an expert report.
Activities
Campaign Process for Effective Nature Conservation Area
Video Diary and Content Creation
Expert report updated with current information
Outputs
A Comprehensive Expert Field Report and accompanying video will be produced from the studies of the Akçay Reedbed and Wetland Area to ensure maximum long-term impact.
Our grantee: Kazdağı Association for the Protection of Natural and Cultural Assets is dedicated to protecting the natural, historical, and cultural assets of Kazdağı and its surroundings. Their objectives include preserving ecological balance, promoting biodiversity, raising awareness about nature conservation, supporting the production and marketing of ecological products, researching local cultural values, and preventing environmental damage caused by industrialisation, mining, urbanisation, and similar activities.