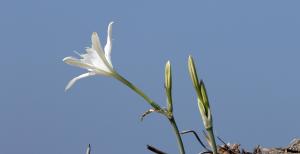 Grants
Biodiversity conservation and ecosystem services
Seagrass Conservation in Bodrum
219,986 TRY awarded
STATUS: ON-GOING
PROJECT DURATION: September 2023- September 2024
Challenge
Bodrum and its islands around the Peninsula are home to important wildlife habitats. There is a lack of data, knowledge, and information about seagrass and the species diversity. If users become aware of these wildlife habitats, we can minimize the negative impact of tourism activities. Moreover, these marine basins hold significant ecological value, designated as a 1st Degree Natural Protected Area and a Mediterranean Monk Seal Conservation Area. Despite facing various construction threats, it has managed to survive until today.
Solution
Given its sensitivity and urgent need for protection, the project aims to develop a comprehensive management plan and official status, collaboratively prepared by local community users and official parties. Posidonia habitats provide critical habitats for endangered species, prevent coastal erosion, and contribute to the ecosystem's oxygen demand, therefore this project aims to determine the habitats and establish protected habitat that are free from human pressure and to prevent coastal construction from encroaching into these areas.
Activities
Identification of seagrass risk areas
Stakeholder meetings
Web page and social media sites
Promotional film 
Outputs
A Seagrass Action Programme, including the installation of information boards, social media campaigns, visuals, videos, and a promotional film.
Dialogue sessions to engage wider stakeholders and initiate a movement to raise awareness and take action to protect seagrasses throughout Bodrum. The overarching aim is to prevent new construction activities and legally protect the coastal areas.
Mapping and identifying risk areas and integrating them into navigation maps will further support conservation efforts.
Our grantee: SAD-AFAG Underwater Research Association, is dedicated to researching and conserving seas, underwater environments, and coastlines. With a history dating back to 1985, SAD has accumulated 38 years of knowledge and experience in these fields. The organization specializes in protecting endangered marine species and preserving coastal and marine habitats, including wild coastal areas. They are also involved in the development and implementation of management plans.