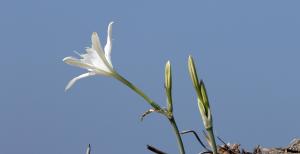 Grants
Biodiversity conservation and ecosystem services
Cliffs are our home
159,000 ₺ awarded
Project duration: January – August 2023
Status: ON-GOING
The issue
One of the four habitats of the endangered Mediterranean monk seal (Monachus monachus) in Turkey is the Antalya Falez Coastal Band. The cliffs, which are a touristic hotspot, reach up to a height of 35 meters. Consequently, plastic and fish gear pollution from cliff and boat users severely damage the surrounding marine ecosystem. Furthermore, falling lead also poisons seawater.
The solution
This project aims to prevent marine pollution and protect endangered sea creatures particularly monk seals with periodic underwater cleaning by trained volunteers; to raise public awareness about marine plastic pollution; and to provide practical solutions within the framework of reuse, recycle, reduce, and upcycle. This is a co-managed action supported by Muratpasa Municipality of Antalya Metropolitan area.
Outcomes 
Underwater cleaning training to 10 volunteers
Awareness-raising materials such as boards and signs for cliff users
Underwater Waste Virtual Photo Exhibition
Cliff Waste Inventory for comparative purposes
Production of short film "Cliffs Are Our Homes"
Impacts
Reducing environmental pollution and biodiversity conservation in Antalya Cliffs

;

and protecting Mediterranean monk seals and other marine species.
Creating a network of divers who works for conservation along the coast of Antalya
About the organization
Antalya Underwater Society – ANTSAD
Established in 2017, ANTSAD's mission is to protect marine biodiversity through diving and deepen the public's interest in conservation through promotion of underwater life, nature, and history.