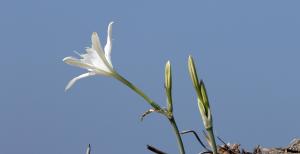 Grants
Biodiversity conservation and ecosystem services
Increasing Awareness on Plastic Pollution among Beach Users in Konyaaltı and Serik Public Beaches (Antalya)
179,000 ₺ awarded
Status: ON-GOING
Project duration: December 2022- August 2023
The issue
Antalya's public beaches, Konyalalti and Serik, suffer from litter pollution left behind by beach users. Plastic pollution level gets higher every year, threatening the coastal ecosystem in the entire Mediterranean.
The solution
This project aims to clean and protect public beaches of Konyaalti and Serik through a series of awareness-raising campaigns, as well as educational practices and media activities. The project will be carried out by volunteers, Ecological Research Association, TURCEV- Turkey Environmental Education Foundation  , and Antalya Metropolitan Municipality. Drawing attention to marine pollution, it will be an informative project conducted through beach cleaning with measurable indicators, surveys, and observations. The project particularly aims to emphasize that beach pollution is caused by beach users, and keeping the beach clean is not only the responsibility of the municipality's cleaning/sanitation workers, but it starts with the conscience and awareness of beach users. For this purpose, info kiosks will be set up in a visible section on both public beaches, where volunteers will provide information to daily visitors, tourists, and local locals about the importance of coastal habitats, the negative impacts of plastic pollution, and individual efforts to reduce plastic usage.
Outcomes
– Youth Environmental Education
For each of the public beaches, 15 young volunteers (30 in total) will be trained on ecological footprint, waste impacts, and the conservation of endangered species like sea turtles. The aim is to help young people understand the importance of beaches and waste reduction, and to raise their level of environmental awareness.
– On-the-Go Questionnaires
Project members will conduct surveys with public beach visitors. Results will be included on a final report as statistical data.
– Reaching Large Audiences through media & social media tools
Project communications will focus on local and national agencies to amplify the audience reached, and on social media campaigns.
– Promotional Video
A promotional video showcasing the project in action will be shown on other beaches to reach new audiences and increase impact.
– Final Report – Press Release
Project coordinators will announce their observations and evaluations at a closing ceremony, with a final report and a press release.
Impacts
Increased awareness on pollution and the conservation of coastal environments,
Expected multiplier effect among young people,
Environmental consciousness among kids, through games suitable for different age groups.
About the organization
EKAD- Ecological Research Association
Ecological Research Society (EKAD) is an NGO, founded in 2003 by academics working on biodiversity and nature conservation. Since the beginning, EKAD has established a harmonious and fruitful cooperation with universities, ministries, municipalities, other NGOs, and private enterprises. EKAD continues its mission mainly through sea turtle monitoring and conservation projects, joined by a growing number of national and international volunteers every year, with the aim of providing the best example for sustainable biodiversity.