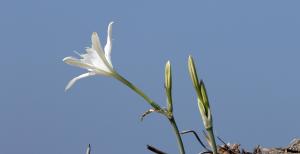 Grants
Protecting and promoting sustainable food systems
A Cultural Landscapes Based Assessment: Coexistence of Nature and Culture in Aegean Coasts of Turkey
180,000 ₺ awarded
Status: ON-GOING
Project duration: December 2022- August 2023
The issue
Turkey's great biodiversity is heavily threatened by human activities and climate change. Nevertheless, nature conservation plans and approaches in the region do not always consider and include local communities and cultural practices, which is crucial for developing sustainable responses to the threats. There needs to be a shift to integrated and inclusive approaches in that sense.
The solution
The project, within the framework of the cultural landscapes and seascapes approach, focuses on the assessment of biocultural values from traditional cultural practices (lagoon trap fishery, open sea trap fishery, small-scale artisanal fishery, collection of edible coastal plants, mobile pastoralism, agroecology, many other local land-use systems and spiritual practices) which sustainably coexist with the high biodiversity areas including but not limited to the Protected Areas. This approach refers to the landscapes and seascapes at which human activities are key agents in the evolution of the environment and ecosystems. It recognises and embraces that humans are integral components of ecosystems, and human history is essentially connected with the cultivation of nature, of the physical environment, which has historically shaped and engendered present-day biocultural values.
Outcomes
Mapping the ongoing biodiversity conservation actions and existing stakeholders in the Region
Local meetings and interviews with stakeholders (local communities, local decision-makers, development agencies, NGOs, universities, etc.)
Involvement of relevant stakeholders
Profiling of the current state of the cultural landscapes and seascapes and the best way forward to protecting them
Dissemination of the project findings and outputs & organisation of a public panel
Impacts
Effective collaboration with different local and regional civil society organisations to map and profile the regional priorities effectively and increase the impact on long-term activities.
Better and inclusive nature conservation through 'cultural landscapes' approach across the region.
About the organization
Yolda Initiative is a nature conservation organisation based in Turkey, operating at an international level. Since its foundation in late 2015, it has worked for the conservation of biodiversity and tackling climate change through research, on-the-ground actions, advocacy, communications, and collaborations. Recognising humans, with their cultural diversity, as integral components of ecosystems, its work has significantly focused on traditional land-use systems that benefit biodiversity and so cultural landscapes & seascapes and cultural practices in the Mediterranean countries and beyond.
Yolda is also the coordinating organisation of the Alliance of Mediterranean Nature and Culture (AMNC,) which is comprised of fourteen organisations. The AMNC provides a collaborative framework to sustain the benefits that cultural landscapes and cultural practices provide for biodiversity, local livelihoods and climate action in the Mediterranean region.