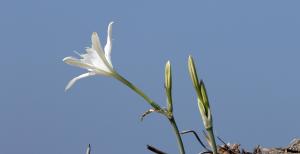 Grants
Legal and institutional support and empowerment of local NGOs
Conservation of Kavakderesi, Bodrum
72,000 ₺ awarded
Status: ON-GOING
Project duration: December 2022-May 2023
The issue
Kavakderesi (Derekoy) is the river of vital importance in the Bodrum Peninsula with its water provision to surrounding villages, and currently this river is rapidly drowning in concrete. The unmethodical use and its effects on the biodiversity, archaeological values, the only river of the peninsula that flows from its own bed and its benefits to the ecosystem. The water basin of Dereköy extends from the basin formed by the slopes of Cilek Mountain and Partipanaz Mountain in the east and continues through the valley towards the village, by the merging of the streams coming from the south and north, from Hayıtözü location, feeding the agricultural fields and gardens of the Turgutreis plain and the Aegean Sea. The richness and topographic structure of underground and surface waters create a special humid environment. Therefore, it is a rare basin with a unique biodiversity for Bodrum. In this sense, Kavakderesi needs urgently conservation measures for the entire Bodrum peninsula.
The solution
This project will produce a 10-minute documentary, with the Bodrum Lokal group, describing the values of Kavakderesi, the threats it faces, and the conservation measures needed to preserve it. At the same time, the project will raise awareness with a social media campaign and the organization of a collaborative and inclusive local festival in Kavakderesi, Derekoy of the Bodrum Peninsula.
Outcomes
Documentary film including local people and activists in the area
YouTube campaign about nature and biodiversity values of Kavakderesi, Derekoy
Dissemination, social media and communication activities among local people
A local festival in Derekoy with local participation and regional authorities
Impacts
Increased awareness of local nature and biodiversity
Increased attention to the area and especially for residential developers in the village and surrounding
About the organization
Bodrum Classical Music Association/Bodrum Lokal
Bodrumlokal, a YouTube project, has been producing independent documentaries about Bodrum for 4 years, both addressing the environmental problems of the peninsula and producing videos about its cultural values. The episodes are watched by tens of thousands of people. Bodrum Classical Music Association works closely with the local group, during music festivals in in Gumusluk, Bodrum, team works for nature and biodiversity education for children and youth.