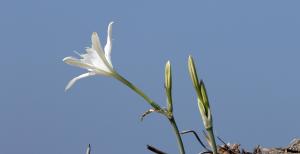 Grants
Legal and institutional support and empowerment of local NGOs
Empowering Gökçeada local community, local authorities, and NGOs for environmental sustainability of the Gökçeada island
178,050 ₺ awarded
Status: ON-GOING
Project duration: January 2023- August 2023
The issue
Gökçeada, the biggest island in Turkey and the 4th largest water reserve in the world that is relatively well preserved and has the potential to be self-sufficient through not only its water preservation, soil fertility, biological diversity, and climate but also its social, cultural and historical wealth. However, due to the policies towards short-term profit investments, the equity of the island has been used inefficiently and unconsciously. This situation has damaged Gökçeada's sea, rich drinkable water source, the soil, habitat and species, and socio-cultural wealth.
The solution
The project's main objective is to increase the capacity and knowledge of the local community, environmentally conscious business owners, local government agencies, and non-governmental organizations (NGOs) regarding the environmental sustainability of Gökçeada. As a result, these groups will be able to develop small scale impacting projects to safeguard for the environmental sustainability of the island.
Outcomes 
To measure micro-plastic in Yıldızkoy, Gökçeada and disseminate the findings
The microplastic concentrations in Yıldızkoy will be measured and reported monthly in cooperation with the Biology Department of Istanbul University. Measurements will be taken in Yıldızkoy, which hosts the Gökçeada Underwater National Park. Based on the data obtained from the measurements, quarterly status reports will be prepared and disseminated through communication tools such as the website, social media, and billboards in Gökçeada.
To organize activities to increase awareness of sustainable Gökçeada for the local community
An awareness-raising campaign focused on environmental protection and waste management will be carried out in Gökçeada. Ecological awareness workshops and coastal cleaning sessions; and upcycling workshops for women in Gökçeada will raise their awareness about their individually/household-based impact to contribute for creating sustainable island. Additionally, experience-sharing sessions will be organised among local stakeholders and business owners.
To empower local governmental institutions and NGOs established to protect Gökçeada
Capacity building workshops to help NOGs replicate and further implement this project aims and outcomes.
Impacts
In addition to the adaptation, institutions and organizations who want to carry out similar works/projects, local organizations will be given the possibility to be supported through their own initiatives. The projects will become a model by different institutions to guide and create funds to the relevant institutions. This will create a multiplier effect in the fields of social and environmental sustainability in the island and elsewhere in Mediterranean and Aegean.
About the organization
Established in 2022, the foundation's team comprised of experienced professionals in the field of sustainable development, environment, and co-management of natural resources.