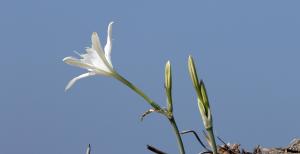 Grants
Biodiversity conservation and ecosystem services
Ecological Restoration Support to Wildlife after mega fires on the Mediterranean Coasts
170,000 ₺ awarded
Status: ON-GOING 
Project duration: November 2022-October 2023 
The issue 
Wildfires are increasing all over the world due to warmer and drier conditions as direct consequences of climate change. In July and August 2021, a series of more than two hundred wildfires burnt 1,700 square kilometres of forest in Turkey's Mediterranean Region in the worst-ever wildfire season in the country's history. Exactly one year later, in 2022, the region caught fire again. The situation of wildlife in the region became an urgent issue for sustaining the wildlife through restoration measures.  
The solution 
This project will investigate the current situation of wildlife in the Marmaris region after the mega fires in July 2021 and 2022. The sweetgum forests of the Marmaris-Bördübet Wildlife Development Area (YHGS) are home to stable wildlife populations such as the Brown Bear (Ursus arctos), Caracal (Caracal caracal), and Otter (Lutra lutra); and have the potential to provide an alternative habitat to the Wild Cat (Felis sylvestris) population which lost their main one also because of the fires. Once the initial assessment is completed, an Ecological Restoration Process taking into consideration the post-fire vegetation, wildlife and ecosystem functions in an integrated way will be drafted, which will serve as an official cooperation protocol including relevant decision-making public institutions and organizations.   
Outcomes 
Ecological Restoration Design Guide

 
To address the problem from ecological principles, our project will initiate an Ecological Restoration Process that will positively contribute to the Secondary Succession Development Phases of the Bördübet Wildlife Development Area. This process, which will include the steps of post-fire restoration, regeneration, afforestation, wildlife and ecosystem functions in an integrated way, should be as slow, patient and moderate as possible. A guide document that will focus on the implementation and monitoring of a 5-year natural restoration process in the first place. 
Ecological Restoration Implementation Cooperation Protocol

 
 A 5-year cooperation protocol with the General Directorate of Nature Conservation and National Parks, which is the institution directly responsible for the management of the study area, in order to implement the ecological restoration process in the field. 
Mega Fires and Ecological Restoration Workshop

 
At the end of the project, we will organize a workshop with approximately 50  different stakeholders in the study area  to discuss  progress on target species and  ecological restoration designs, and to establish cooperative relationships.   
Impacts  
With the ecological restoration principles, a wildlife protection and development area will be established with support from governmental institutions.  
About the organization 
NATURA- Nature and Culture Conservation Association 
Established in Ankara, Natura carries out activities to protect sweetgum forests by way of creating a corridor between the sweetgum forests, assembling the fragmented forests and reversing the destruction process of these forests. The sweetgum forests are found only in Southwest Anatolia and are on the verge of extinction due to fragmentation.