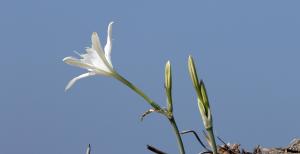 Grants
Protecting and promoting sustainable food systems
Climate Resistant and Sustainable Bee Ranges Pilot Application
180,000 ₺ awarded
Status: ON-GOING 
Project duration: November 2022- October 2023 
The issue
Most mobile beekeeping activities in Turkey are adversely affected by climate change and the uncertainties it creates. This project proposes a climate-resistant and sustainable alternative in the Osmaniye-Orhaniye-Bair-Turgut area in the Marmaris region. This innovative system, which will be designed to be integrated with local producers and non-governmental organizations, especially targeting the lost areas in the coastal ecosystem from the 2021 forest fires, has the potential to be a pilot model that can be applied to different coastal areas. 
The solution
The Bee Pastures Pilot Application aims to sustain beekeeping activities in Marmaris with less environmental impact and more benefits, and to diversify local products and livelihoods in the region. 
Bee pasture is referred to as the vegetation of flowers and plants that are available near the beehives so that the bees can feed on the nectar. Simply, it is the flora from which honeybees collect nectar, pollen, and bee glue. 
This project will create a local bee pasture products map, proposing different plants used for bee pasture, and a workshop to bring together the facts and figures on the topic. A Pilot Implementation Area will be created and include a 'Bee Pasture Model Feasibility Study and Report' within the scope of this project.  
Outcomes 
Stakeholder analysis and mapping: A list of stakeholders expected to be affected by the project and/or expected to affect the project (positively/negatively) will be presented. This way, all measures for the sustainability of the activities will be considered, thus that each stakeholder group gets the highest benefit from the project outputs.

 

Current Situation and Gap Analysis: An analysis to assess the impact of climate change on current/traditional and future beekeeping activities to determine the gaps in the transition to the Bee Pastures approach.

 

Marmaris Region Climate Change, Beekeeping and Bee Pastures Workshop
Mapping and analysing the vegetative pattern and climate effect of the region, through soil samples to determine the species that will contribute to the adaptation of the region to bee production and therefore reduce migratory apiculture
Commercialisation of "new" herbal products identified through field studies across local product markets and consumer cooperatives. At the same time, possible value-added transformation of new product patterns will be studied (extracts, mixtures, etc.)

 
Impacts
Supporting the affected regions with diversified local products and sustainable livelihoods.  
About the organization 
Climate Research Association has been working on climate, sustainability, resource efficiency, flood, and adaptation to climate change, management and policy, disaster planning and economy management.