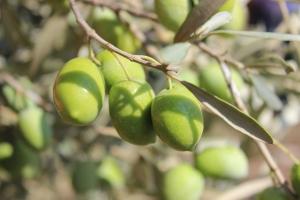 Protecting and promoting sustainable food systems
Area of interest
Protecting and promoting sustainable food systems
Considering that Turkey's already high population keeps growing (doubled in the past 40 years), it is vital to reflect on the future of food systems by protecting, sustaining and rebuilding the existing food-agriculture nexus.
The recognition of small-scale artisanal fisheries and aquaculture as sustainable methods of food production are crucial for Turkey as our current food systems face severe challenges. Issues like hunger and diet-related diseases, food waste, environmental and natural resources degradation, and climate change make small-scale artisanal fisheries and aquaculture hold a unique potential to promote sustainable food production.
We fund projects with a holistic approach such as farm to fork strategies, with a wide range in the food production systems (agroecology, agrotourism). We also look for projects promoting successful socio-economic practices that lead to positive conservation outcomes in its seascapes, especially those supporting small scale fisheries and small-scale fishing communities' livelihoods.